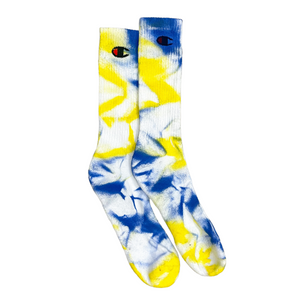 BUF Hockey Splatter Socks
These casual athletic stretch crew socks have been splatter dyed in our Buffalo Sabres colors, blue and yellow! Perfect to wear as your lucky socks to watch the game!
Fits most shoe sizes 6-12, unisex. Brands may vary, but dye style will remain the same.
Wash care: wash and dry on gentle, inside out.